Latest News ON FRY'S European Cars & BUS Parts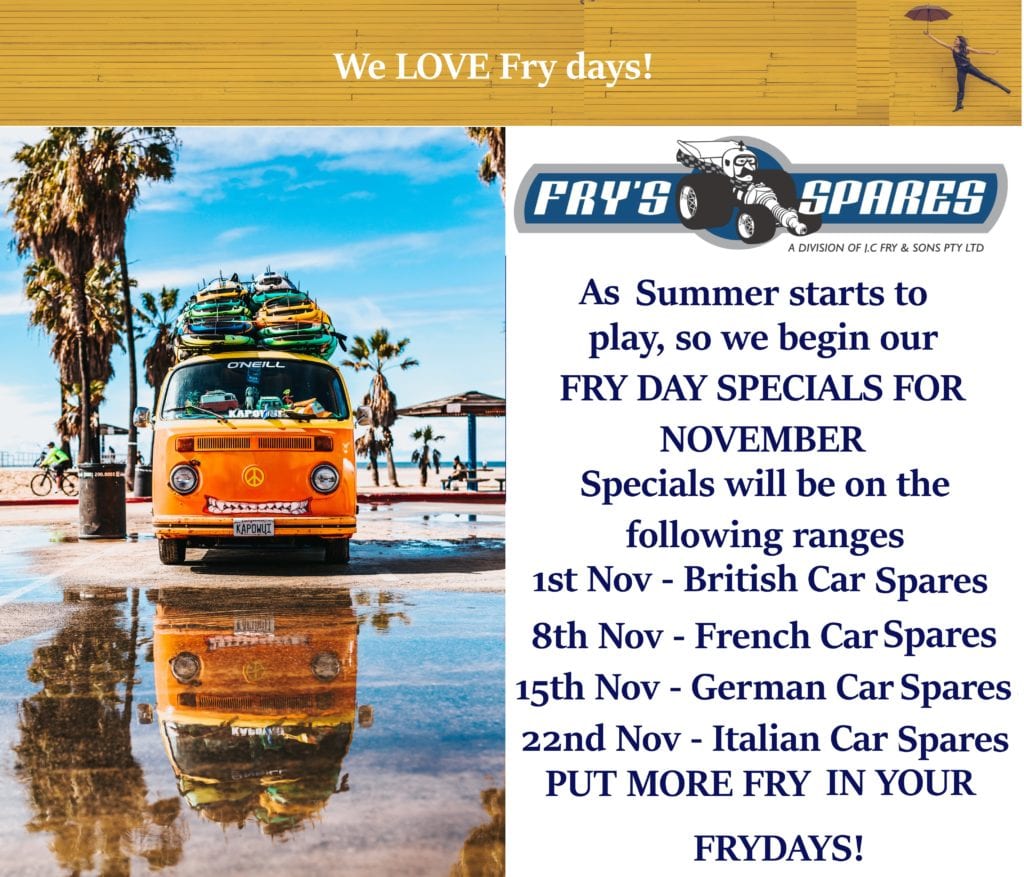 23rd October 2019 – Febi in the house!
We have recently partnered up with FEBI and we are feeling the ripples of excitement at Fry's with our first major shipment arriving in under a week.
Like us, Febi is a family-owned independent company. Febi Bilstein is a global distributor and manufacturer of passenger and commercial vehicle spare parts. With our Brand Range now including Optibelt, Mann, Febi, Valeo, Borg and Beck, BBR, Hella, Hengst, Zimmerman, Bosch, Bremi, Dolz, Remsa, SWF we have ALL of your European car parts covered!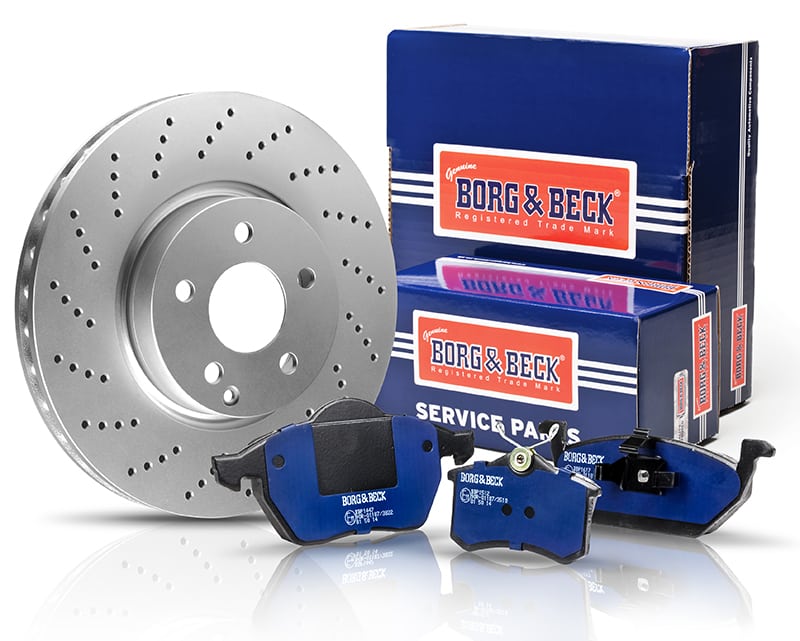 18th September 2018
Oh YES we did!
In just over a month Fry's will receive their FIRST major shipment of BORG and BECK. A brand we have been dealing with for quite some time now.  
First Line Ltd is a renowned and trusted aftermarket supplier and under its Borg & Beck brand offers a range of BECKTEC coated Brake Discs and double rubber shimmed Brake Pads provide the ideal solution for the discerning professional.
BECKTEC coated Discs incorporate innovative water-based technology, to produce a fully protected disc, which not only looks good and remains rust-free for the vehicle owned, but also saves time during installation, as technicians do not have to clean them or remove any oil residue before fitting, so they can go straight from the box to the hub.
 http://www.borgandbeck.com/
29th May 2018 FRYDAY
This FRYDAY is SALES on VOLVO parts. As lovers of European cars we continue to stock only the best quality brands that are European designed! Mann, Valeo, Bosch, Zimmerman, at 20% off this FRYDAY!
 9th March 2018 Sales Every Friday
Starting on Friday the 16th of March 2018 we will be celebrating 'Fry-day'.  Each week we will have a special on a particular range. In fitting in with our recent stocking of Optibelts the first 'Fry-day' will see a 20% discount in belts. We think everyone should enjoy 'Fry-days' as much as we do! Check in each Fry-Day to see what range we have on special!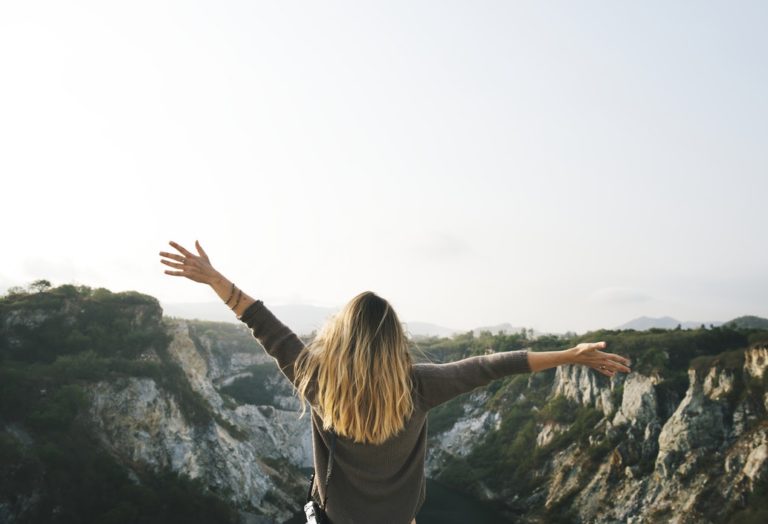 1st February 2018 – Careers

Wow this year has taken off! and we are having to hire more staff to keep up! We love our workplace, whether we are within the quirky administration room, or within its fast paced sales faction, or the great customer service our drivers deliver on every time, Fry's spares employees are the best in the industry. If a career within Fry's is something that you have considered please see our Careers page for our latest offerings. 
18th January 2018 – OPTIBELT
Just this year we joined forces with the German Manufactured and designed brand 
Optibelt
. Optibelt belts are ideal for todays serpentine drives and operate all accessories quietly and smoothly. 
Many marques of European vehicles install Optibelts during their manufacture. 
Even the 1950s VW Beetle had a V-belt from Optibelt under its hood. 
Volkswagen's new minicar upl, the Beetle's legitimate successor, also hit the road with Optibelt inside. The elastic V-ribbed belt 'Optibelt EPK' was specially designed for the upl's transverse front-mounted engine. The belt offers excellent performance in the most compact of spaces and works with both great energy efficiency an reduced noise properties even under the most extreme of conditions.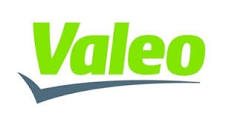 18th September 2017 – VALEO
In 2017 Fry's Spares became a official supplier of Valeo products. Valeo has been supplying European car manufactures and aftermarket with automotive parts for decades. 
Fry's has been involved with Valeo through their SWF brand for over 20 years. Their products are engineered to be within the best available on the market. Our products include brake discs, brake pads, filters, water pumps, and wiper systems.
VOLVO
1st November 2019 
Seemingly, Volvo's two year failed program which was to design a motion detector that could interpret a Kangaroos intended direction did not deter Australian buyers. 
 Sales of Volvo's in Australia have increased by 25% in 2018 making it the fastest growing luxury brand.
As Car Advice has reported just recently, the SUV XC90 impresses with the Volvo Safety commitment along with it's pilot assist. We are able to get less connected with all the added extras we now get in luxury vehicles. These cars are stepping up with the XC90 SUV able to steer around corners, holding your speed all while keeping a safe distance from the vehicle in front. Enabling a car to self drive scares the life out of the motor enthusiasts here. Maybe we are a little old school. But then, I wouldn't hesitate to get this SUV to cart the kids around Sydney! 
We can't however completely switch off while we are driving as the Kangaroo is still a unruly hazard.
15th September 2018 – Loving the NEW Land Rover Velar
We have all been noticing this gem running around Sydney of late. Turning heads as she glides down, often seeming like its parting traffic as she goes. Yes, we are very smitten!
The D300 is a 3.0 litre twin turbo diesel V6 221KW at 4000rpm and 700Nm torque at only 1500rpm. 0-100km/h in 6.5 seconds…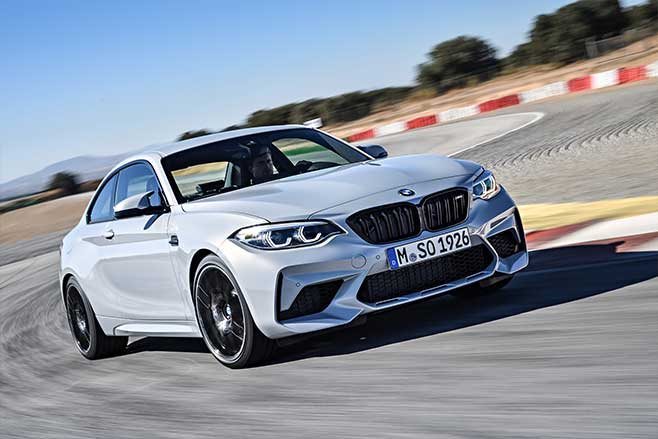 19th April 2018 – BMW M2 Competition
This week we learnt that the all new BMW M2 Competition has been confirmed to be released to the Australian market. With the release date to be confirmed later this year it is a good time to celebrate this popular model with a sale this 'Fry-day' (20th April) on BMW replacement parts. 20% our BMW range (excluding belts). 
For more details see the article by Chris Thompson of motormag: 
https://www.motormag.com.au/news/1804/bmw-m2-competition-confirmed-for-australia
7th February 2018 – Filters
Which way would you go if you had to put a filter in your car or one that belongs to a client? 
From a market perspective price pushes sales towards cheaper filters. Cheaper filters are like carpet in that the less you pay the less 'pile'/fibres you will have within the filter. They actually feel lighter, and often have a chemical like smell which can travel into the cabin. 
This doesn't mean it's wrong to use these cheaper filters- it just means that their life expectancy is significantly reduced. They can only hold so much dust and debris until they are unusable. With less fibers, more of the gunk solidifies on the filter making it clog up quicker. Also not having fine particle fibers means that many of these pollutants will eventually carry through into your A/C system.
As an allergen sufferer our cabin filters are important and we only trust OEM products such as Mann and Valeo filters. They are a fraction more expensive then the cheap alternative, but we are more concerned about the length of time our cars stay on road, and the effect that allergens have on the health of our drivers. 
On your next service be sure to guide your mechanic into which style of filter you want, whether it be based on cost, or its effectiveness. 
22nd January 2018 – Valeo
Valeo is raising the bar with its automated technology. Sending a car for a drive through fog, traffic, and built up areas on their 'Hands Off" tour, A testament to Valeo's ingenuity the car went through several different terrains and countries with little assistance from its human occupants. It is a great insight into the motoring future as many marques are investing in automated technologies with speculation that it will reach the market in 2020.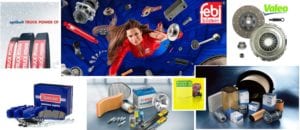 1st September 2019- 
Moving into  Commercial Consumables
For the past 20 years Fry's has been providing original equipment of wiper systems, switches and column stalks to Commercial manufacturers. We have now extended our range to include consumable components to the Commercial market. Upon your next procurement of Truck, Bus or CV parts, send us a message for a quick quote.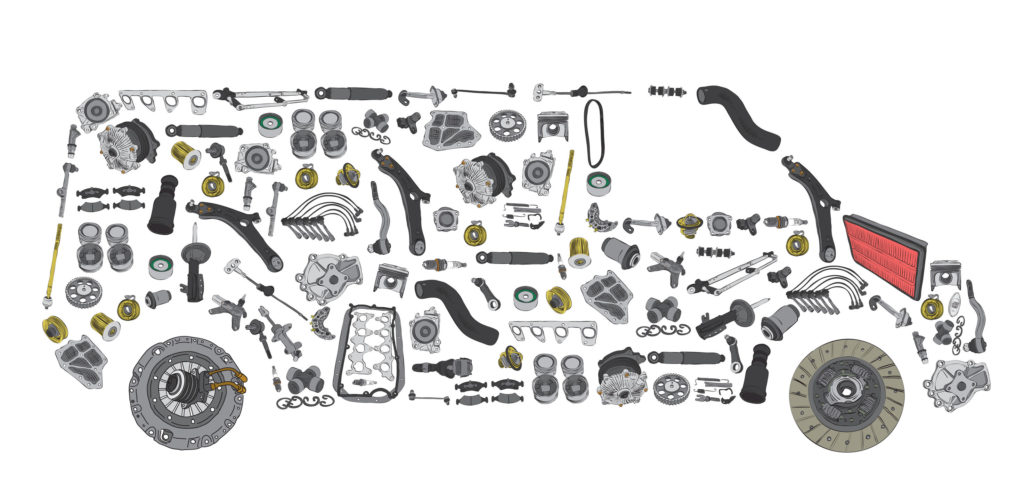 7th November 2018 – Kamaz and Nami present unmanned shuttle bus in Russia!
 With the recent news that UBER are investing in unmanned vehicle technology, its not a surprise that the Transport industry is also investing into the manufacturing of unmanned Buses. This gorgeous prototype was on show this week at the BUSWORLD conference in Russia.
Its been reported to be 5114mm long, 2046 wisth and 2385 mm high. Maximum speed is just 60km/h and the range is 120 kms. The batteries (35,5 kWh) are descretly stowed in the floor. It looks very futeristic with lots of glass windoes surrounds and even within its roof. The shuttle has the capacity of 12 people.
30th May 2018 – Tenders
A few tenders are floating around NSW this month with a retrofitting seat belt tender currently on for bus seat belt suppliers.
More excitingly the planning begins for the new Metro Station at North Sydney. The public can now have their say on the proposed building above Victoria Station. After 'making shop' in this area for the past 40 years we have watched Sydney grow and change. Crows Nest is where our heart is and we look forward to seeing North Sydney have access to better public transport and infrastructure for its growing population.
12th March 2018-  Underground tunneling for Electric Buses starting in LA
Shortly after they announced a new form of transportation using underground electric buses for America 'The Boring Company' starts tunneling under LA. Imagine that progress here in Australia…
The Boring Company founder says his plans for digging under traffic will prioritize mass transit over cars.
4th February 2018 – Electric Buses
News of bus manufactures and brands investing in electric technology is swarming the bus news sites here, here, and here too. But what does this really mean? 
And how has Australia reacted to the electrical looming era?
South Australian company 'Precision Buses' built Australia's first locally manufactured Electric bus  in 2017. 
With transport counting to up to 25% of carbon emissions for each state, alternate solutions to the diesel buses have been sought to reduce these statistics. This has included the building of more electric buses, as well as low emission diesel buses. The demand for new buses are also relevant to the fleets age as most states have compulsory retirement of their vehicles once they have reach 25 years.
In the ACT bus manufacturer Carbridge has been introducing diesel hybrid buses to their public runs since mid last year. Their reasoning for not going full electric was due to the cost. Apparently the hybrid is at a significantly lower cost to the pure electric but more cost effective then a diesel due to up to 40% fuel savings.
Since 2016 Carbridge has been running electric buses at Sydney Airport .With 40 more planned for manufacture throughout 2017.
It is certainly a exciting development considering the complexity of electric systems over the traditional combustion engines. The advancements wont only affect fuel consumption and emissions but will be shortly teamed with driver-less technologies. 
19th January 2018  – Manufacturing
The number of new buses being rolled out in December was larger then Novembers reported going from 91 to 113 buses. Traditionally January is the quietest month for builders and we don't expect to see these results until later in the year.
Fry's Spares is the distributor for SWF Wiper Products, including wiper blades, wiper motors, wiper arms, pivots, linkages and complete wiper kits. We also distribute SWF rocker switches, inserts, steering column switches and components. 
We are currently expanding our range into filters, alternators and washer pumps.